Drive lets you choose what to store and share
Drive doesn't access your personal data or files, instead it was designed from the ground up to give you back control over your files and protect you from data collectors and ad companies. Safeguard your storage.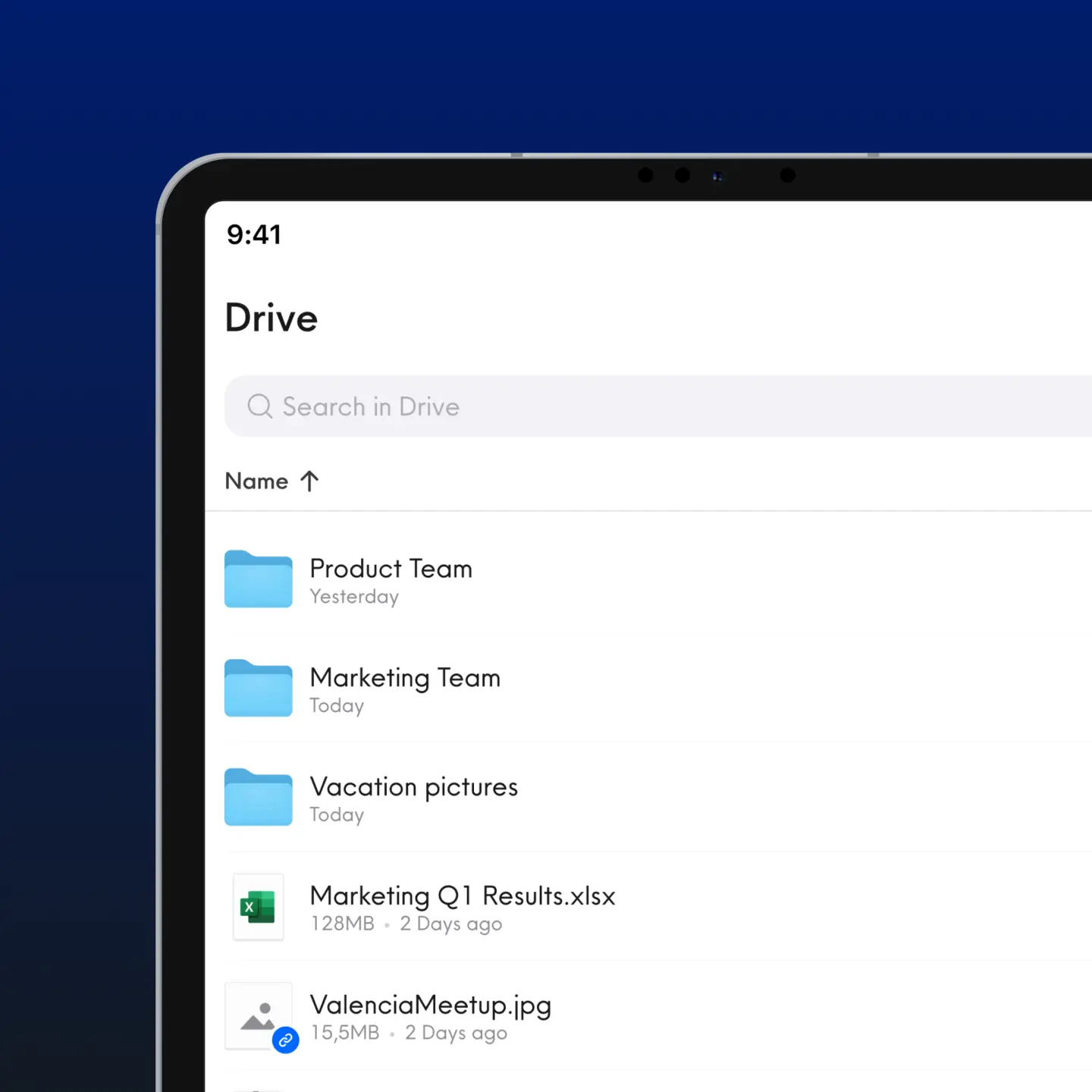 With Photos, privacy is always on focus
Photos was developed to help you keep a synced gallery of your most perfect moments without fearing for your privacy and worrying about sudden data loss. Memories backed up, safe and sound.
Send with absolute certainty
Send allows you to encrypt and share large files without worrying about the security of your documents, images or videos. Transfer to anyone in total confidentiality.